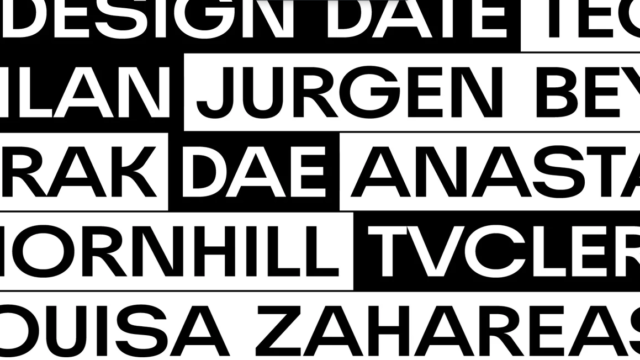 Design Date
Design Date
Alongside the co-production of the DAE show #TVClerici for the 2017 Salone del Mobile, I assisted in the realisation
of Design Date. A production, initiated by Depot Basel and hosted by Matylda Krzykowski, which is based on the
British TV show "Blind Date". With a twist, that designers don't look for romantic partners, but rather search for
a professional one.
From scouting 12 DAE alumni to participate, creating the themes to which they would be "dating", to finding the
right matches from the professional world – Jurgen Bey, Ilse Crawford, Marcus Fairs and Job Smeets – to ask
them questions, it was a well rounded experience that attracted many visitors.