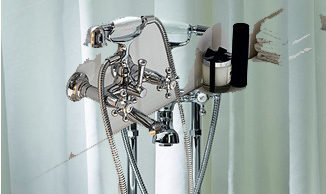 @design_academy_eindhoven
@design_academy_eindhoven
Hello, I am Orlando Lovell (@orlando.lovell), a student at #DesignAcademyEindhovenand co-producer of the
2017 Salone del Mobile show #TVclerici. For my take-over I will look at fakery and aesthetic distortion in design –
a red thread that ran throughout the show. Louisa Zahareas and I produced a series of fridge magnet key words for
visitors to create their own "design news" headlines. The images in my #takeover are a set of correlating collages
that question prescribed aesthetics by twisting and mixing up the usual to create the unusual.
#fakery#nonsensedesign #mediadesign
.
.
.
All words and images are remixed from the Salone del Mobile website, scraped by Gabriel Maher and Isabel Mager.