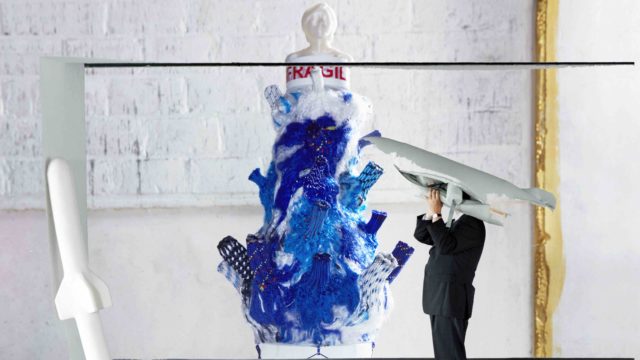 Object Interview
Object Interview
Object Interview is a collection of one minute videos by Alexandre Humbert. The short films depict objects in
conversation, starring works from six Design Academy Eindhoven alumni: Jing He, Hannah Van Lutterveld,
Kathrine Barbro Bendixen, Renske Rothuizen, Sejoon Kim and Tim Vanlier. This interaction between objects is
not a technical explanation, but a way to reveal personality. What if a stool and porcelain bowl are singing
together in a military march? What if a lamp switches off and asks a lemonade factory for help? What if a fluffy
missile wants to watch TV? 
Coordinating the logistics and bringing together the participants, I was able to oversee the development of the
project destined for DAE's 2017 Milan show. In addition I also created the visuals for the large scale posters,
advertising the short films.