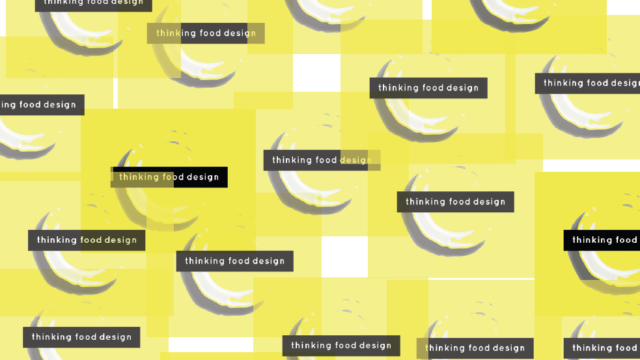 Thinking Food Design
Thinking Food Design
As part of my assistance for Earlwyn Covington of Collective1992, I designed the exhibition catalogue for
Thinking Food Design's exhibition in Paris, 2015.
"The goal was to identify the key players on an international level in this emerging field. We have attempted to
question food from the point of view of design, to imagine our food without constraints or taboos, to break down
barriers between creative practices, and to learn from both the hard and soft sciences while observing the
(r)evolutions of a global society," Marc Bretillot said about the exhibition.
Read more about it on MOLD.
–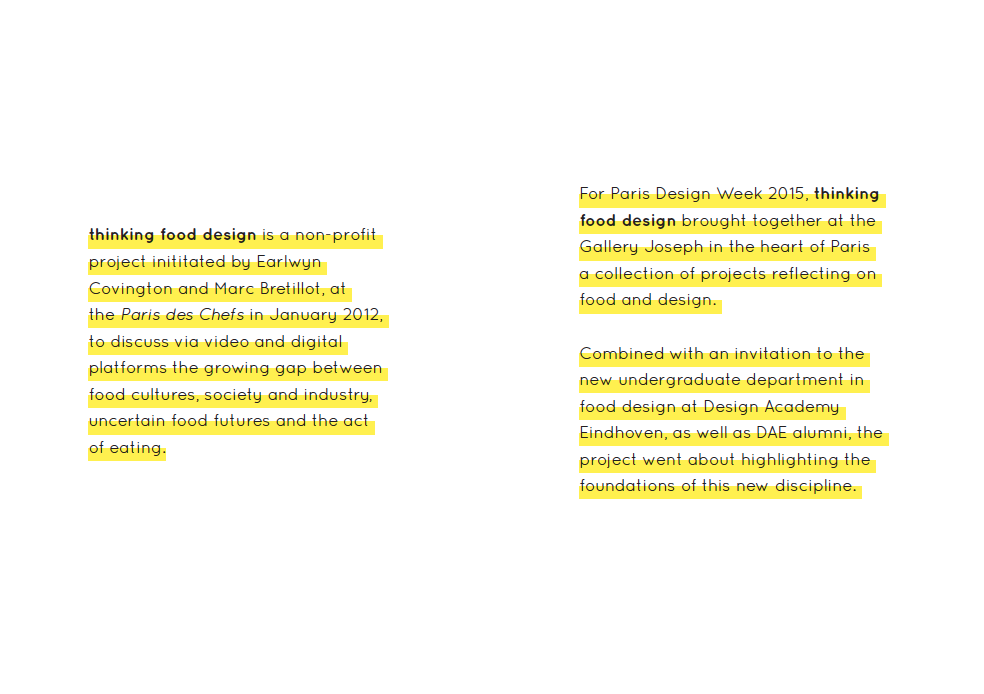 –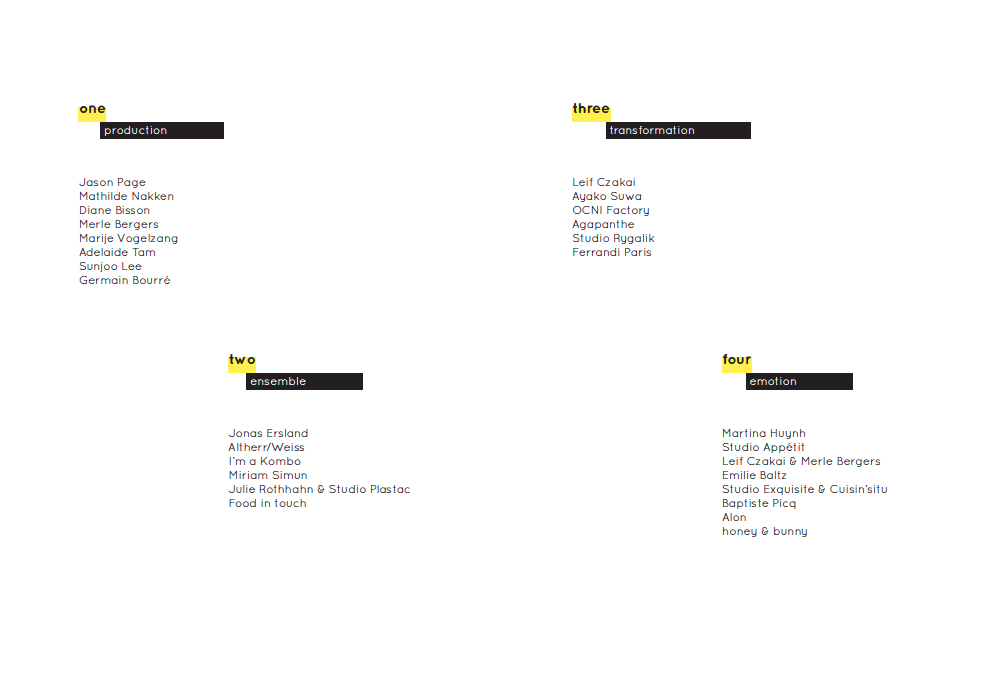 –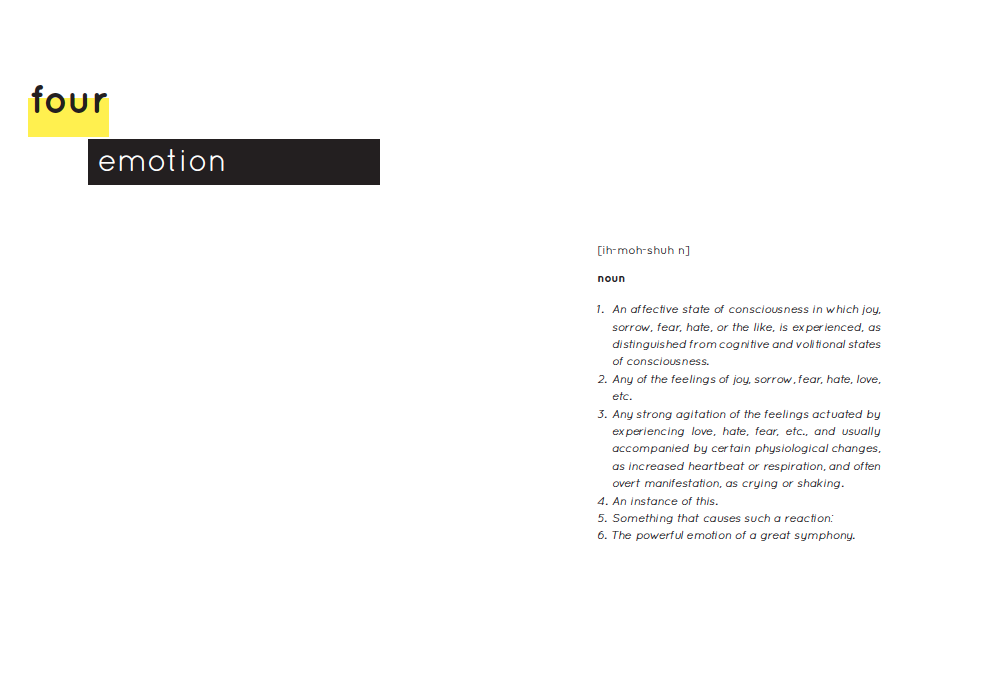 –